There a multitudes of ways to define your eyes using makeup, but all that mascara, liner, shadow, contour, and highlight can get incredibly confusing. Here's how to make your eyes stand out, one trick at a time.
Read: 16yr old boy kill his girlfriend because she was double dating (Photo)
1.Know where each type of eye makeup goes
2.Curl your eyelashes to make your eyes look bigger: Applying mascara is an easy way to define your eyes, but using a lash curler truly opens them up. Just make sure you're using the curler before applying mascara, or you could wind up pulling out your lashes.
3. Use two mascaras instead of just one for beautifully enhanced lashes: If you really want to make your lashes stand out, use two formulas: one for thickening and one for lengthening. Jiggle the brush of the thickening formula at the base of your lashes to build fullness and fully cover the root, then apply the lengthening mascara from the middle to the tips, adding a little extra to the outer lashes for extra flair.
4. Open your eyes up by disconnecting your top and bottom liner: If you want to make your eyes look wider and more awake, don't connect your top and bottom eyeliner. Leaving a gap creates the illusion that they're bigger. Add nude eyeliner as per tip #5 for maximum brightening effect.
Read: Mototcycle thieves kill commercial cyclist in Abuja
5. Find the perfect eyeliner shade for your eye color: Black eyeliner is classic, but if you really want to make your eyes pop, use a color that really complements your eyes. Feeling extra adventurous? Opt for a colorful mascara too.
6. Use tape to prevent eye shadow fallout.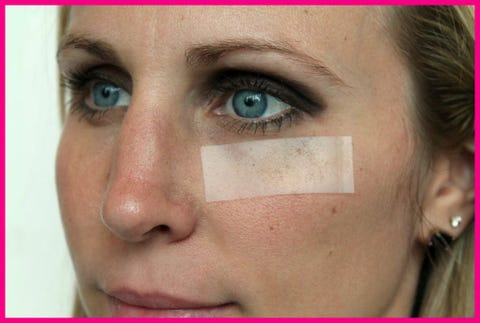 When applying eye shadow, you often wind up with it on more than just your lids — which can make a total mess under your eyes To stop this from happening, place a small piece of tape under your eyes, then peel it off after you're done with your eye makeup. Voila! Zero fallout.
7. Get rid of any smudges using a liner brush and micellar water.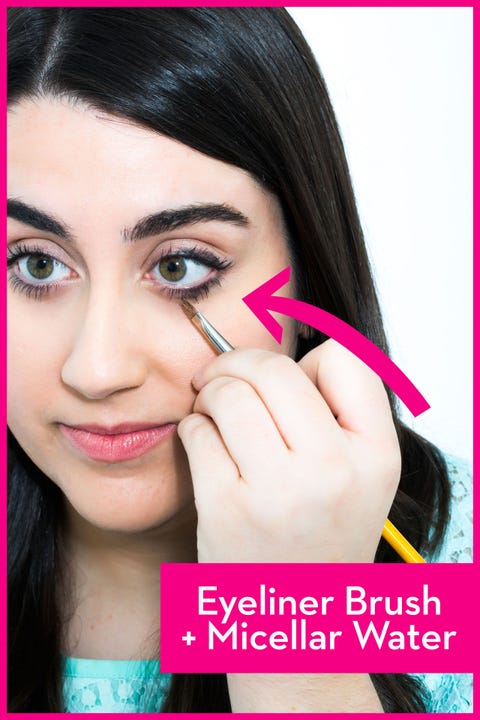 We've all been there: You've just finished doing your eye makeup, it looks perfect, and then you sneeze. And there it is — the dreaded smudge. Nobody likes to wash off their makeup and start over, so simply remove the smudge by dipping a small eyeliner brush in micellar water and carefully wipe it away.